Host of "Seller Sessions" to Speak About Ranking in Amazon
17 Apr 2018
Based in London, Danny McMillon is a survivor of the former music industry and serial start up entrepreneur. For the last few years he has focused on Amazon FBA. He is also the host of Seller Sessions the advanced marketing show for Amazon sellers and will be speaking at the Cross Border Summit on topics related to ranking across multiple Amazon marketplaces; including the U.S. and Europe.
About the Cross Border Summit
Cross Border Summit is an annual two full day conference that brings together top business leaders from around the world. In it's 3rd annual summit big names such as Brian Johnson from PPC Scope, Danny McMillan from Seller Sessions, and Anthony Lee from Zon Blast come under one roof to share their insights and experience to optimize business in today's competitive world markets. The conference will be covering topics like internet Marketing tactics, Facebook ads, cross-border business operations, How to grow your sales on Amazon FBA, eBay, Tmall, JD and other major platform as well as the latest trends on cross-border E-commerce. This year is themed "Ascension and Enlightenment" and will be adding new sessions to help you grow in Southeast Asia and Latin America with new speakers and panels.
What are People Saying About the Cross Border Summit?
"Cross Border Summit: Held in Shenzhen, China, on [20-21 April, 2018], this event encourages international participation among industry leaders in cross border commerce between China and the rest of the world with content related to marketing, management, manufacturing, and technology. There are numerous roundtable discussions and networking sessions to encourage collaboration and idea generation. This event is hosted by Global From Asia, which also has a fantastic podcast about doing business in China." ~ Forbes – 12 Business Conferences In China You Should Attend
Click here to see many more things people are saying about the Cross Border Summit.
NOTE: The highest level of tickets, the VIP Mastermind Tickets, have already sold out! If you're interested in attending this event, don't delay in booking your tickets.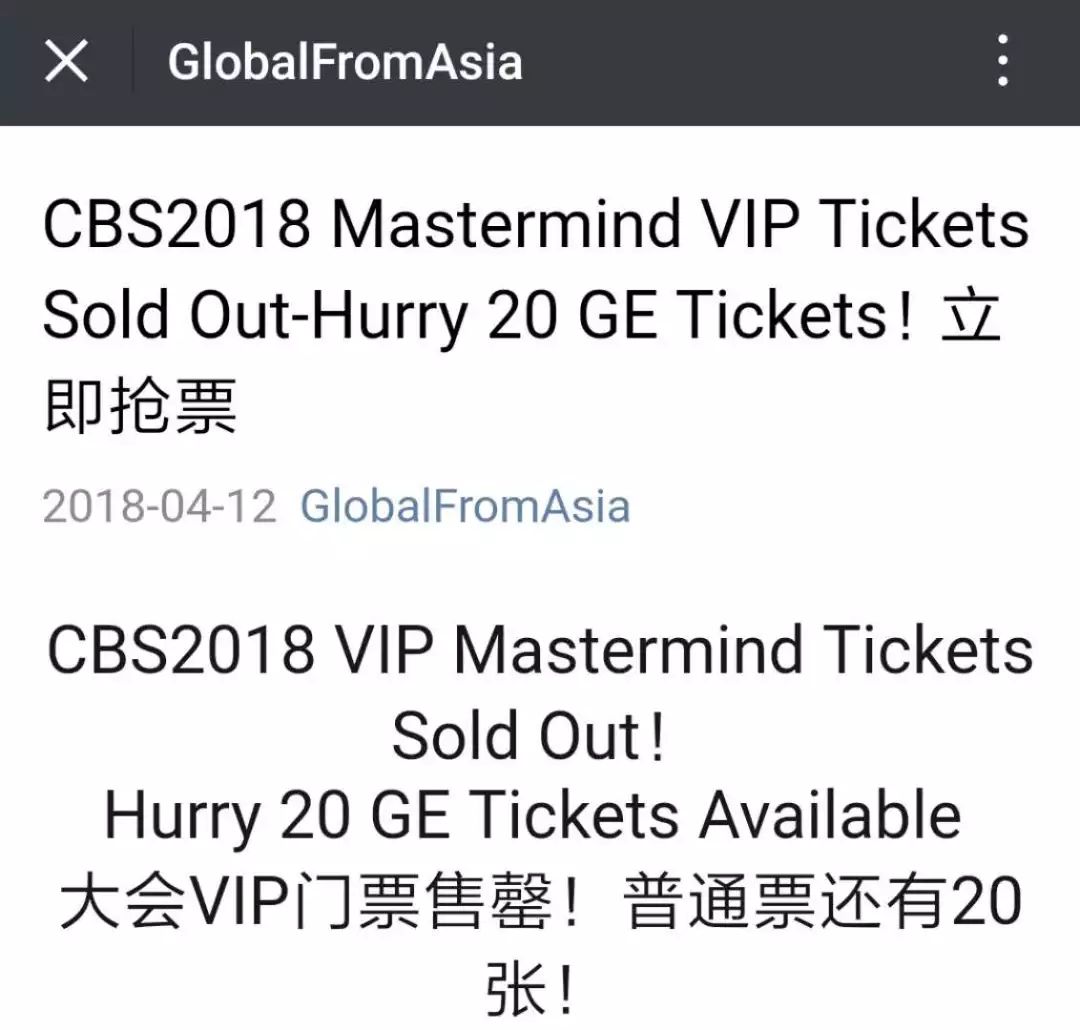 CLICK HERE TO LEARN HOW TO ATTEND THE CROSS BORDER SUMMIT
in Technology
The newest chip from Nvidia promises to be a game changer in gaming and computational dynamics. They are shiny, power hungry, and very expensive. Is it time for that upgrade?
in Business in China, Community, People, Technology
This 54-hour workshop organized by the women for the women, aimed at empowering these highly ambitious souls with enough knowledge, skills, and tools for them to be able to take the leap and turn their genius ideas into a startup. The winners go o...
Manolo Carrasco will come for the after Concert Party to Les 5 Chef's, he will also play a few Songs for our Customers and Guests, you can know this World Star in person and make friend with him  we received 10 VIP Tickets for Manolo's Comcert, we ca