Stop. This is Serious.We Have a Problem and We Need to Fix It
08 Jul 2019
Have you visited any beaches lately? Have you seen what has replaced the beautiful sand and seashells that once solely littered the seaside. It's trash... and lots of it. The situation gets even worse after heavy rains as the runoff water carries trash from all over the Pearl River Delta straight to beaches in Shenzhen, Hong Kong and beyond. I just spent last weekend witnessing this myself.
Source: Time-Out Hong Kong, "13 Shocking Photos of Hong Kong's Beaches"
In December 2016, while chairing the Central Leading Group on Finance and Economic Affairs, President Xi emphasized the importance of quickly establishing a system to classify and manage garbage sorting, discarding, collection, transportation, and recycling. "We should carry out extensive education and guidance programs to create public awareness regarding the importance and necessity of garbage classification," President Xi said. He stressed that garbage sorting is not only related to the living environment but also to the economical use of resources.
Since then, many cities in China have accelerated the introduction of garbage sorting systems. Shenzhen was one of the first cities in China to implement waste sorting in 2000; however, the results of that program have not been enough to keep up with the increasing amount of waste being discarded. According to Municipal People's Congress representative Cao Yongqing, the city's Landfills are now overloaded and there is insufficient processing capacity.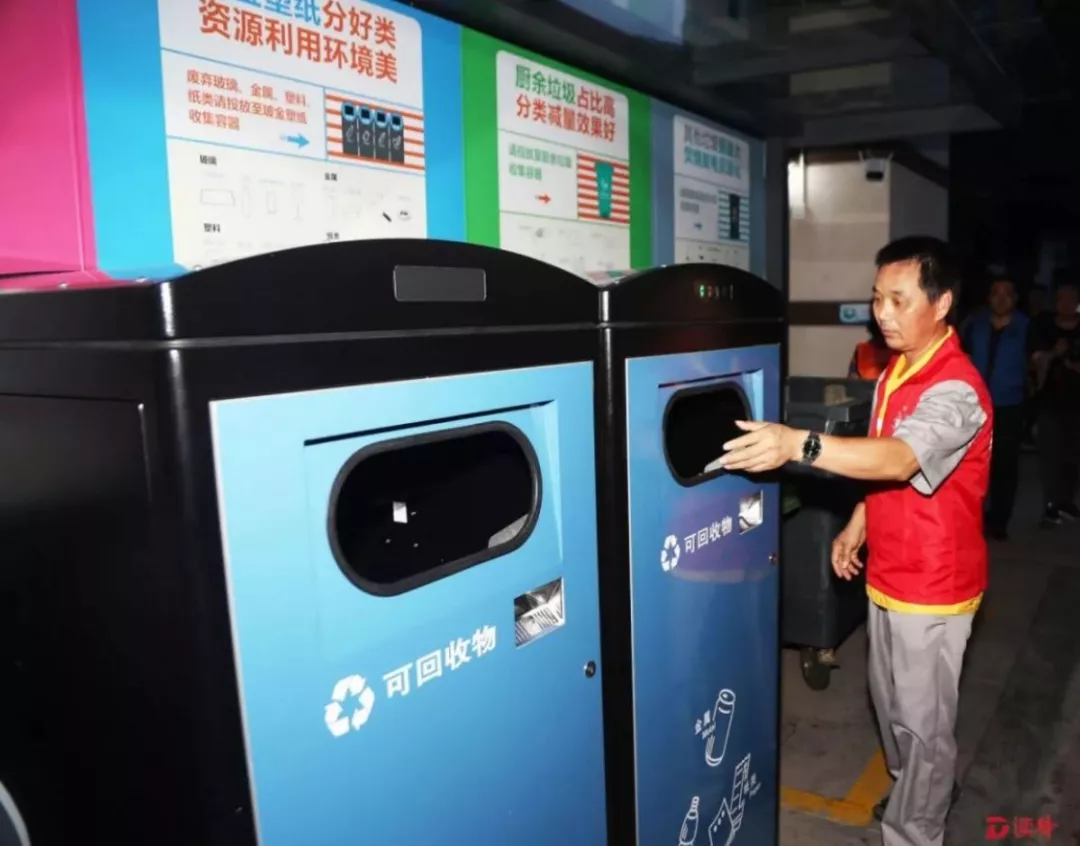 Shenzhen is currently in phase 2 of its latest four phase plan (details here). By phase four, residents will be paying for the waste they fail to recycle properly and need to discard of. In addition to this stick, Nanshan has been vigorously setting up carrots, Smart Recycling machines which pay residents who properly recycle is one that has been in place since last year.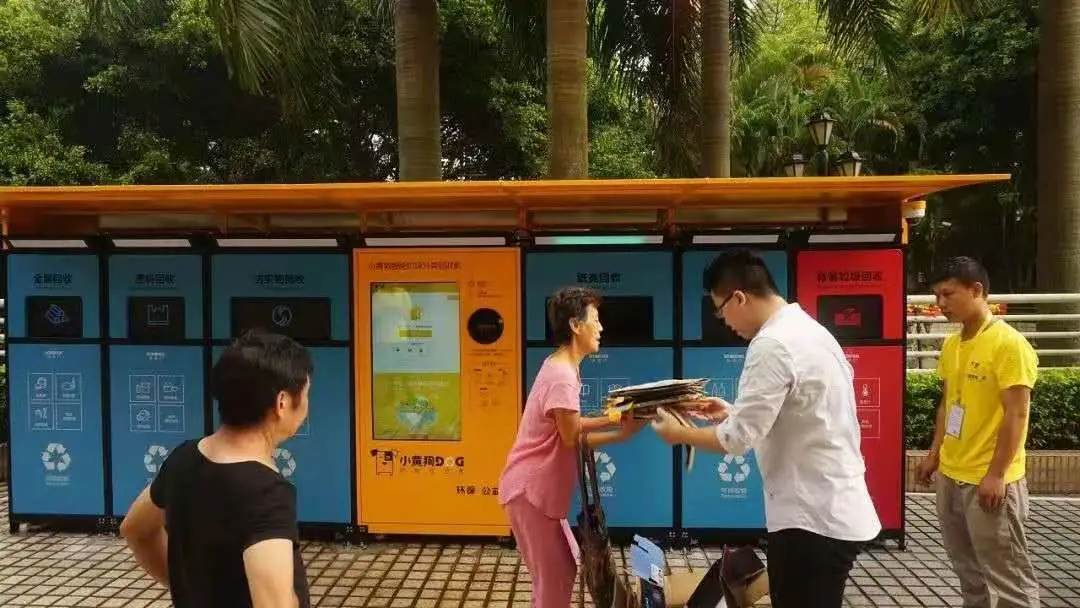 Last week, the municipal government party group held a meeting to discuss putting aside 31.25 million yuan per year for enhanced incentives as well, that will pay individuals and families who are actively involved in recycling programs 1,000 rmb and 2,000 rmb respectively. This plan is currently open for comments.
Since March 2017, 46 cities nationwide have been required by "The Implementation Plan of Garbage Sorting" set forth by China's National Development and Reform Commission and the Ministry of Housing and Urban-Rural Development, to carry out mandatory garbage sorting, and guide residents to sort garbage on their own.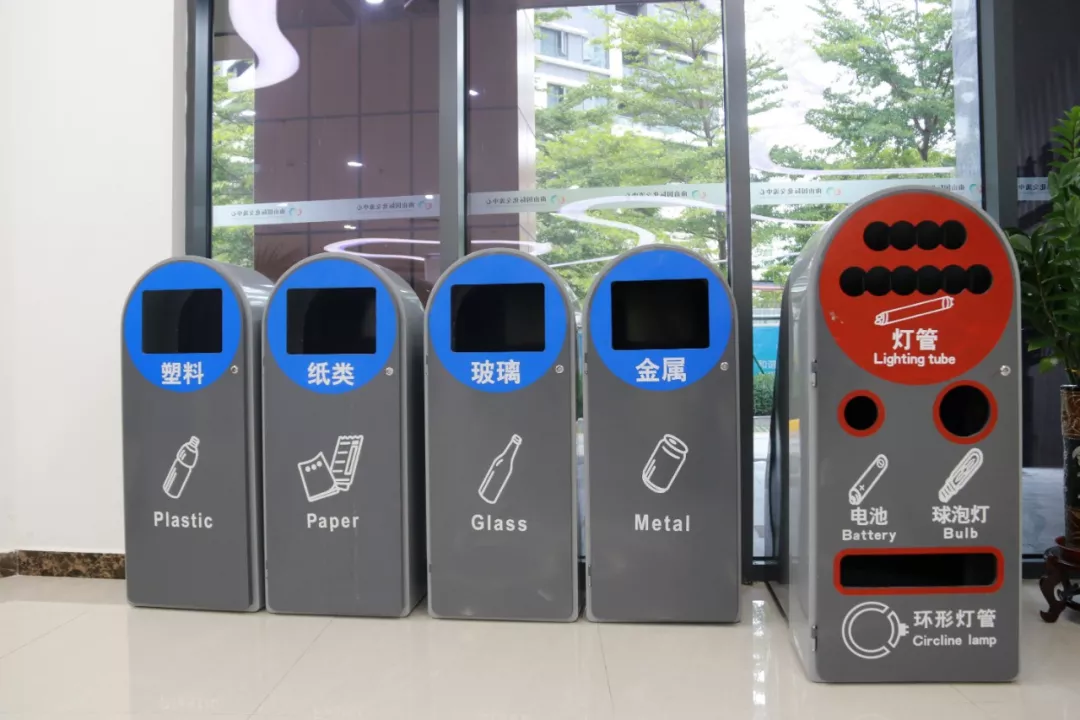 So what can we do now?
First, be sure you're sorting and discarding of your waste properly. If you live in Shenzhen, you've surely seen the above new bins around. If not, ask your management offices where the nearest ones are.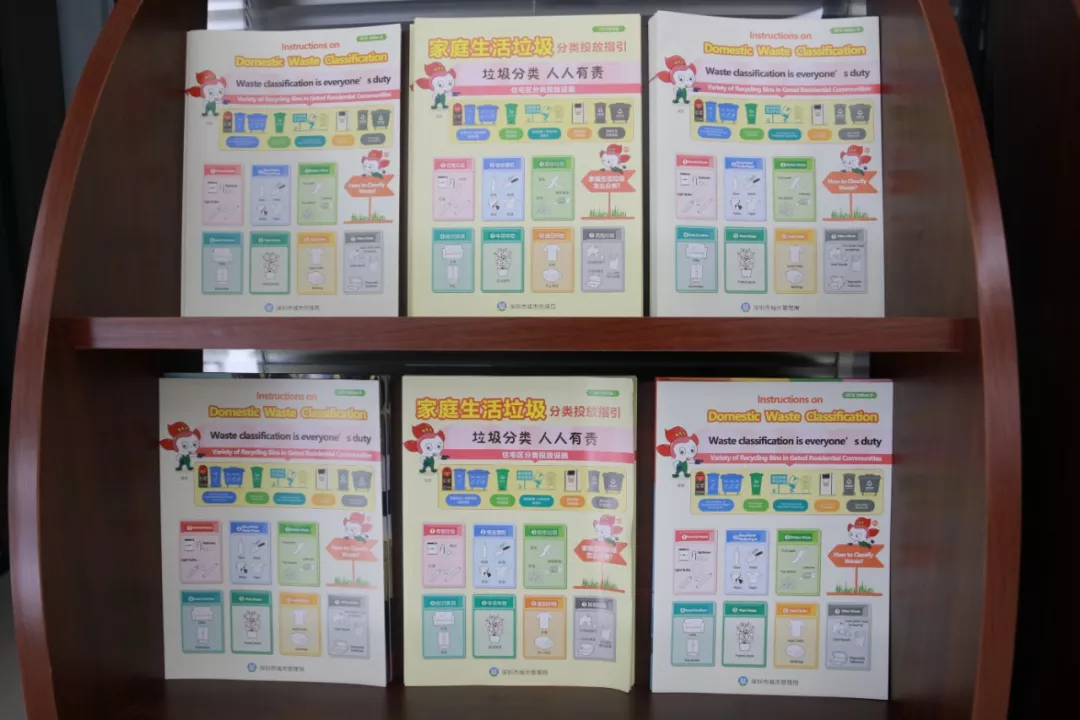 If you're unsure what waste goes in which bin, stop by the Nanshan International Cultural Exchange & Service Center and pick up this free informational pamphlet (pictured above). The staff at the center has worked very hard on translating for you these official documents provided to Chinese residents by the city.
Second, share this article with your friends, family, colleagues, and associates so everyone can be aware of how to do their part.
References:
in Pets
Check out current animal rescue cases in Shenzhen, as well as updates on previous cases, each month.
During the Tencent care giving charity event that took place on September 7th, 8th and 9th
2019 Tencent 99 Raffle Winners Announced