Thunderstorms, Heavy Rain, Cooler Temperatures, Expected Today and Possibly Tomorrow
15 Apr 2018
The Shenzhen Meteorological Bureau issued a statement yesterday advising residents to expect Thunderstorms cooler temperatures over the next few days.
Thunderclouds and thunderstorms are expected today and tomorrow with heavy rains at some times. The rainfall is expected to weaken on the 17th; although temperatures will stay cooler through the 17th with minimum temperatures between 17-18°C.
Temperatures are expected to rise again from the 18th to the 20th with cloudy weather and occasional showers.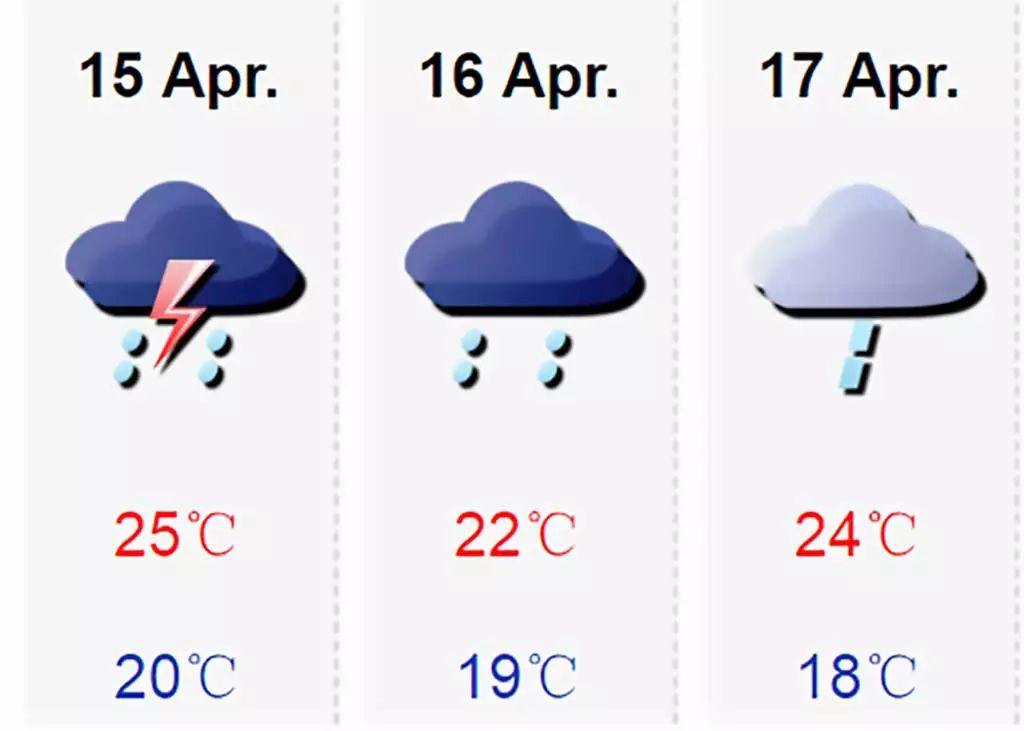 in Pets
In the aftermath of neglect and abandonment, Mayo needs an experienced owner. Abandonment affects both animals and the people who take the left-behind animal into their care. Consider these ways to support abandoned animals in Shenzhen.
Attention whisky lovers, connoisseurs, food and beverage professionals, or those who simply enjoy the finer things in life... This Saturday, August 4th is your opportunity to join the first and only whisky professional certificate course recogni...
Come on down to NEW Kafe Kitchen this Friday July 20th for a chance to enjoy a FREE Dinner courtesy of Kafe Kitchen. They're going to prepare their Brand New Dishes absolutely FREE for you to try.