Thunderstorms, Heavy Rain, Cooler Temperatures, Expected Today and Possibly Tomorrow
15 Apr 2018
The Shenzhen Meteorological Bureau issued a statement yesterday advising residents to expect Thunderstorms cooler temperatures over the next few days.
Thunderclouds and thunderstorms are expected today and tomorrow with heavy rains at some times. The rainfall is expected to weaken on the 17th; although temperatures will stay cooler through the 17th with minimum temperatures between 17-18°C.
Temperatures are expected to rise again from the 18th to the 20th with cloudy weather and occasional showers.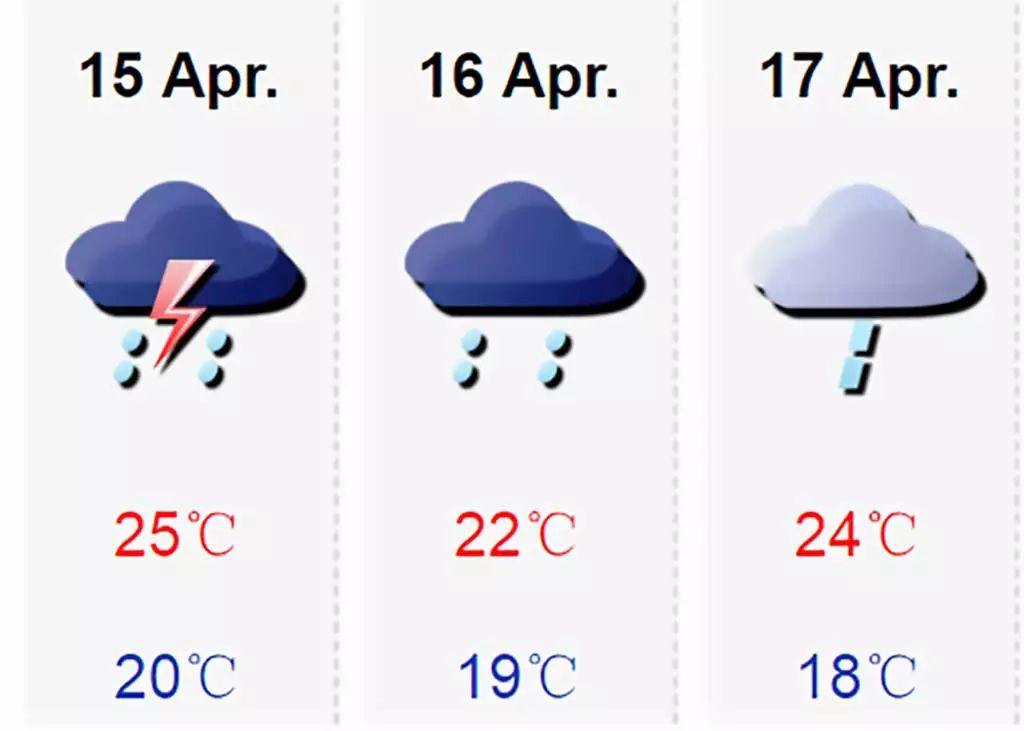 in Technology
The newest chip from Nvidia promises to be a game changer in gaming and computational dynamics. They are shiny, power hungry, and very expensive. Is it time for that upgrade?
in Business in China, Community, People, Technology
This 54-hour workshop organized by the women for the women, aimed at empowering these highly ambitious souls with enough knowledge, skills, and tools for them to be able to take the leap and turn their genius ideas into a startup. The winners go o...
Manolo Carrasco will come for the after Concert Party to Les 5 Chef's, he will also play a few Songs for our Customers and Guests, you can know this World Star in person and make friend with him  we received 10 VIP Tickets for Manolo's Comcert, we ca