Coronavirus Prompts Shenzhen to Cancel Spring Festival Fun
24 Jan 2020
The new coronavirus has now prompted Guangdong Province to implement major public emergency procedures and in response, many public places and activities over the Spring Festival will be closed/canceled. This comes just after Wuhan implemented strict mask use requirements and locked down transportation out of the city.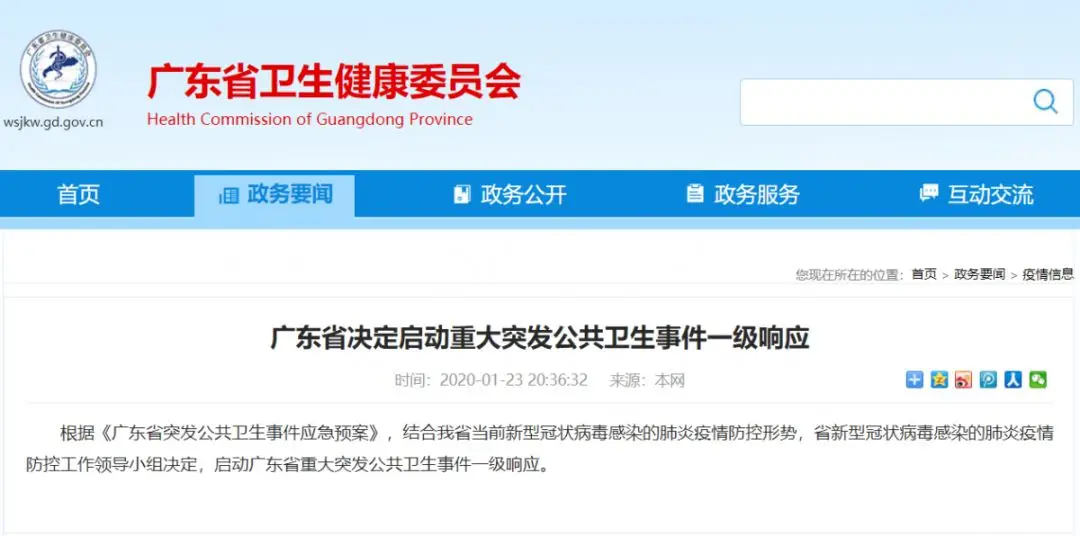 Shenzhen cancels large-scale religious activities in New Year 2020
[Shenzhen Announcement on the Cancellation of Large-scale Religious Activities in the New Year 2020] On the evening of January 23, the Guangdong Provincial Leading Group for Pneumonia Prevention and Control of New Coronavirus Infection launched the first-level response to a major public health emergency. According to this level of response to the requirements for epidemic control, related matters are now notified as follows:
1. From January 24th, all religious venues and folk belief sites in the city's jurisdiction will be temporarily closed to the public. All religious activities (including folk belief events) will be cancelled until the first-level response to major public health emergencies in Guangdong is lifted. The general public and tourists are requested to cooperate actively and not to go to the relevant places.
2. Religious groups, places of religious activities, places of folk beliefs and believers in our city are requested to abide by the relevant requirements, obey the management regulations, and issue announcements on the cessation of opening on the places, public accounts and the media.
3. The folk departments of all districts are requested to strictly implement relevant requirements in conjunction with relevant departments, strengthen emergency watchkeeping and inspections, and properly handle and report immediately in case of emergency.
Shenzhen Ethnic and Religious Affairs Bureau
January 24, 2020
Light show suspended in Shenzhen
[Announcement on suspension of light show] In view of the current situation of the new coronavirus pneumonia epidemic situation, in order to reduce the gathering of people and ensure public safety, the municipal government decided to suspend the original light show in the downtown area, Nanshan Talent Park and Baoan Waterfront Plaza during the Spring Festival. Citizens and tourists are invited to understand and wish the people a happy Chinese New Year!
Shenzhen Municipal Administration and Comprehensive Law Enforcement Bureau
Futian, Nanshan, and Baoan District People's Governments
January 23, 2020
Movie Theaters Closed
The China Daily published yesterday that movie producers have cancelled screenings of their major new films across China. "Statements released by producers mostly said the decisions were made with the consideration of the risk of disease spread in confined spaces and will choose a later date to release the films. Distributors said they will actively coordinate ticketing platforms and theaters to handle refunds of the unused tickets." The IMAX in Shekou also announced today that they would be closed until January 30th as well.
Shenzhen Museum closed
Shenzhen Museum History and Folk Museum, Dongjiang Guerrilla Command Site Memorial Hall, and Shenzhen Reform and Opening Exhibition Hall 3 sites will be closed from January 24, 2020 (the 30th lunar month) to February 8, (the 15th lunar month) Pavilion to maintain the exhibition.
Shenzhen Museum
January 23, 2020
Rail free refund fee extended to the whole country
[Railway refund refund fee extended to the whole country] In order to effectively prevent and control the new pneumonia epidemic, China National Railway Group Co., Ltd. decided that starting at 00:00 on January 24, 2020, passengers who purchased railway train tickets nationwide can get a refund if they change their schedule voluntarily. The railway department will not charge a refund fee.
No refund fee for civil aviation tickets
In order to do a good job in joint prevention and control of the new coronavirus pneumonia epidemic, the Civil Aviation Administration announced airlines and sales agencies will provide refunds free of charge from 00:00 on January 24, 2020 to passengers who have previously purchased civil aviation tickets and request a refund.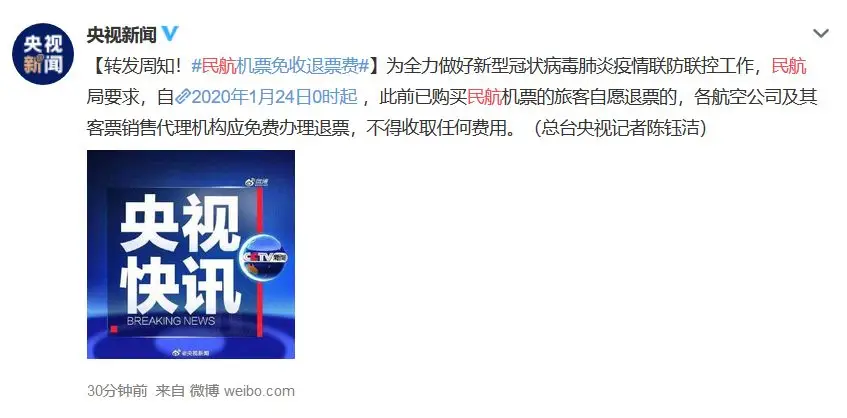 Sources:
RECOMMENDED READING
in Health & Fitness, Food & Drinks, Community, People, Sports
POSTPONED! Keep posted for the new date! …. This vibrant community event is a gathering of leading names in Shenzhen and Guangdong wellness, nutrition, beauty and fitness, with 30+ businesses and organizations represented May 29th at Vista-SK. 
in Sports, Entertainment
The largest White Collar Boxing Event ever in China was held last Saturday, December 12th, at Gateway One Commercial Plaza in SeaWorld Shekou, Shenzhen. The Fight, which was the first ever open air public event of its kind, was organized by Miki...
Tennis ball in Cricket? Never heard before? Read through to know more. It's been a roller coaster year for the whole world and not very different for sports enthusiasts in China. However, Holding their heads high and marching through the chall...