Photos & Videos: China's 70th Anniversary Fireworks in Shenzhen
02 Oct 2019
Shenzhen put on an amazing fireworks show last night to celebrate the 70th Anniversary of the founding of the People's Republic of China.
Rita, MSCE
The show took place at Talent Park in Shenzhen Bay from 8 to 8:25 p.m. as thousands of people watched from surrounding areas and buildings as far away as Futian District.
I was lucky enough to be invited to join a small group of the only foreigners allowed to enter the VIP seating area and decided to use this occassion to try live video streaming for the first time. We received some great feedback, and a few complaints about repeated buffering. We'll definitely keep working on this and try again as we're very excited about the idea of doing live videos. Thanks to those who watched and gave feedback, and especially those that donated via the link.
Video screenshot of the live broadcast
Our group started off early as we were warned that security was going to be tight. We took a bus together, provided by the Zhaoshang government. Our bus was escorted by police to the event, along with other VIP buses, via Binhai Blvd; which had been blocked off near Shenzhen Bay.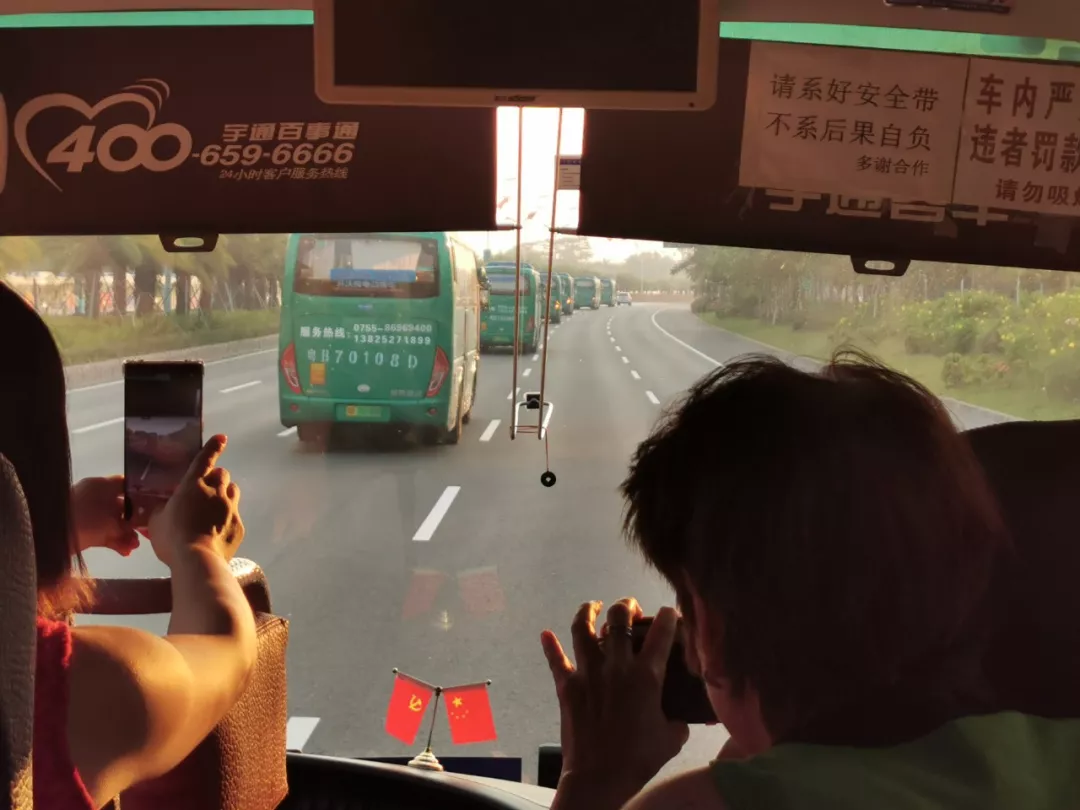 Upon arriving to the viewing area, I was shocked to see how great the seating area they had set up was. In the U.S., we usually watch the kinds of shows on blankets sitting on the beach or grass.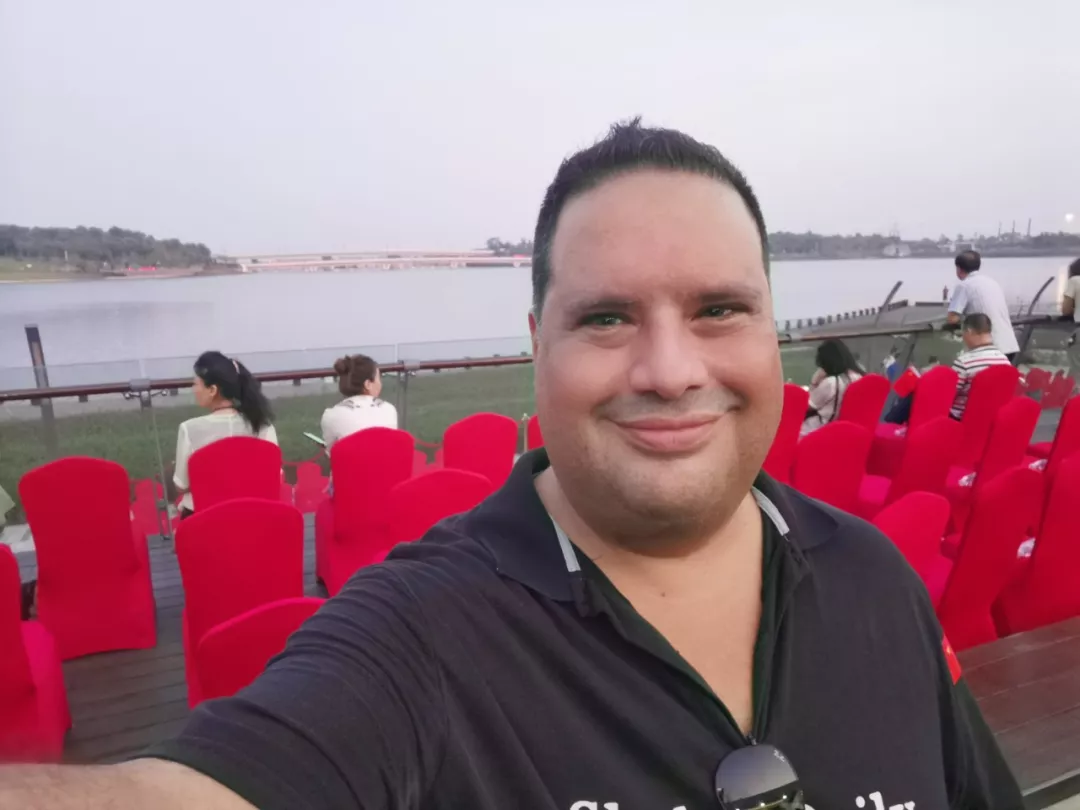 As night fell, the surrounding buildings lit up and the mood became a lot more festive.
Watch the full fireworks show here (slightly edited to remove speaking introductions and pauses between sets.
We'd like to give a very special heartfelt thanks to October from NSIC for helping with the video, Rita of MSCE and Helen from South Wind International for the photos and all of their help in sharing this wonderful experience with us.
Here are more great photos published by local Chinese media Shekou News. Source: 罕见!绝美烟花与地标同框!深圳湾,再一次惊艳世界
According to Shekou News, the total length of the fireworks show was 1.5 kilometers, the highest picture height was 300 meters, and the visible range was 5-10 kilometers. The fireworks show combined the the Inner Lake of the Talent Park, the Starlight Bridge and the connected Shenzhen Bay Leisure Belt. Lake fireworks, 4D fireworks, bridge fireworks, and high-altitude fireworks were used in what is now the largest fireworks show held recently in Shenzhen.
in Health & Fitness, Food & Drinks, Community, People, Sports
POSTPONED! Keep posted for the new date! …. This vibrant community event is a gathering of leading names in Shenzhen and Guangdong wellness, nutrition, beauty and fitness, with 30+ businesses and organizations represented May 29th at Vista-SK. 
in Sports, Entertainment
The largest White Collar Boxing Event ever in China was held last Saturday, December 12th, at Gateway One Commercial Plaza in SeaWorld Shekou, Shenzhen. The Fight, which was the first ever open air public event of its kind, was organized by Miki...