ShekouDaily's 4th Annual Summer-End (aka: Welcome Back) Party
13 Sep 2018
Last Friday, ShekouDaily's 4th Annual Summer-End (aka: Welcome Back) party was held at Terrace in Sea World.
The event was a great success as we partied with over 150 people, many of which are new to Shenzhen.
We'd like to take a moment to thank everyone that attended and helped to make such a great event. We'll start with Leon of Terrace, for providing such a great venue; and of course, for being kind enough to sponsor the free admission to the new teachers to Shenzhen.
And for also providing the NHL Hockey tickets with a chance to see the Stanley Cup! We had some pretty excited winners.
We'd also like to thank the many supporters of the night; including the amazing TAS band of the Terrace for putting on a great show for us...
...the ever-helpful staff and kitchen of the Terrace for their great service and delicious and plentiful food all night.
...our very generous beer, wine and lucky draw sponsors for keeping us in the party mood all night...
MyEinn for not only providing the Nintendo system as a prize but also setting up and running the gaming booth at the event.
Pamela Code of Baylark who came to share about the cool things their new community in Shenzhen is doing regarding environmental and wellness issues.
Our lovely assistants who helped selecting winners and giving out all the great lucky draw prizes.
SIMS Bakery for the devilishly delicious Tres Leches cake.
Sally the manager at Terrace for helping us to keep things under control at all times and our amazing photography Mike Morrison.
Ruby for helping me out throughout the night and keeping me from falling off my crutches.
... and, of course, the super awesome Shekou Angels, their friends, and all the beautiful people who attended.
If you missed it, don't worry.
Our 5 Year Anniversary Party is coming up in January!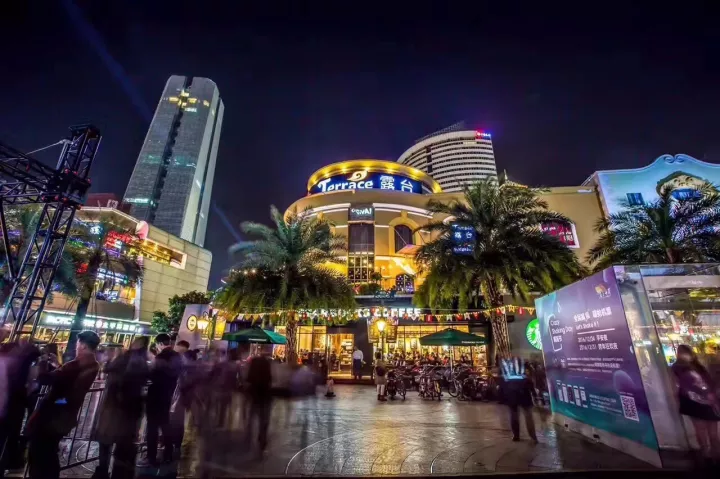 Hi folks, Drew from PaXaN here. This week we tried our hand at making Kirby's Super Spicy Curry, but with a vegan twist. This is a relatively easy recipe to make and several different additions or subtractions to the ingredients list can be made to s
Hi folks, Drew from PaXaN here. With the virus taking hold around the world many of us are going into isolation and spending more time in our homes that we might normally do. Inevitably, things might get a bit boring so we spoke with Jay Maksenuk, a
For the second time in two months, residents of Shenzhen have been snatching up all the chickens at Mister Chicken as they offered insanely low prices during their "CRAZY WEEK" promotion....