Top 5 Things to Do This Mid-Autumn Festival Weekend in Shenzhen
12 Sep 2019
Looking for some things to do this 3-day holiday weekend? Here's a list of some traditional Chinese activities, as well as other great events to help you get the most of it.
【SK MSCE】Mid-Autumn Festival Carnival 中秋游园会
Mid-Autumn Festival falls on the 15th day of the 8th Lunar month, which is now the second grandest festival in China after Chinese New Year. It's a time when families come together to appreciate the full moon and eat mooncakes during the festival.
This Friday, September 13th, Shekou Management and Service Center for Expats (SK MSCE) will hold a carnival along Shekou Fishing Street, with culture display, special festival snacks and fun games. There will be many stalls to display the traditional culture, including "Hanfu" (Chinese traditional costume) photo studio, lantern making, handicrafts and more.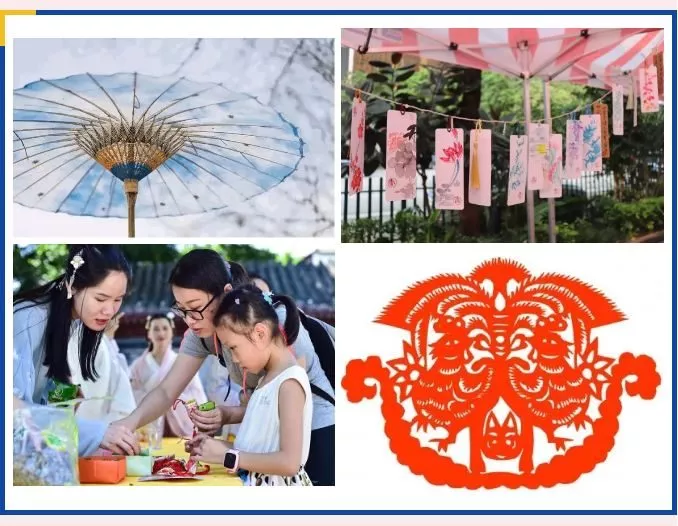 Secretly-prepared performances will take place from time to time so don't be too surprised.
Time: 2-6 PM, Fri. Sept 13 Address: Shekou Fishing Street, Shiyun Road 蛇口渔街广场
*** Tips:
If you wear traditional Chinese costume to join us (Hanfu, Qipao, Zhongshan suit, Tang suit), you can get some free tickets for a few stalls!

Also MSCE will give some free tickets to their MSCE friends, you can sign up with them by WeChat! WeChat id: msce26678381
Mid-Autumn Festival Pig-in-the-Box at George & Dragon
When it comes time for dinner, head down to George & Dragon for a special holiday dinner party! Enjoy a special Mid-Autumn Festival Pig-in-the-Box Friday, September 13th from 7pm! For a mere 108 RMB, they will serve their famous roast pork, with roast potatoes, mac & cheese, fried onion and mushrooms, corn-on-the-cob, garden salad, and of course both gravy and spicy sauce. Click here for more information, or for table reservations, contact 15987949007 (mobile and WeChat) or manager@george-dragon.com.
【中秋佳节】Mid-Autumn Festival @ Terrace
After dinner, make your way to the Terrace and enjoy a special performance by American recording artist Layla Khepri! To help celebrate the Mid-Autumn Festival Terrace is offering 50% off your second bottle of Makers Mark Whisky as well. Friday September 13th, from 10pm to 4am. Click here for details.
ShekouDaily's 5th Annual Summer End Party @Terrace!
On Saturday, from 6 to 10pm, join us for a great opportunity to meet new people, make new friends, win some awesome prizes (like a luxury yacht trip for 10, private parties & more!), live music, a delicious thai food dinner & freeflow drinks! Everyone is welcome! Click here for details or to learn how you can get free tickets or save with Early Bird tickets.
FREE Drinks for Ladies Thursday (Mid-Autumn Festival Eve) at Xpats Sea World
Since Friday is a holiday, and this Thursday night starts the weekend, we thought we'd remind you of Xpat's Ladies Night as well. Ladies enjoy FREE freeflow wine, cocktails, and bubbly from 7pm to 11pm every Thursday at Xpats Bar & Grill in Sea World. GUYS: WIN a bottle of house booze or tower of beer in the 'Best Dressed' contest. Plus buy 1 get 1 free drinks during Happy Hour from 3-9pm and live music by PirateX from 9pm as well! First floor, inside the Minghua Cruise Ship in Sea World.
Looking for more stuff to do?
Click here for all deals, events, and promotions that have been shared with us.
Hi folks, Drew from PaXaN here. This week we tried our hand at making Kirby's Super Spicy Curry, but with a vegan twist. This is a relatively easy recipe to make and several different additions or subtractions to the ingredients list can be made to s
Hi folks, Drew from PaXaN here. With the virus taking hold around the world many of us are going into isolation and spending more time in our homes that we might normally do. Inevitably, things might get a bit boring so we spoke with Jay Maksenuk, a
For the second time in two months, residents of Shenzhen have been snatching up all the chickens at Mister Chicken as they offered insanely low prices during their "CRAZY WEEK" promotion....